Testimonials
What people are saying about YWSS
"Hi my name is HeatherI have been with YWSS for a few months. I tell everyone how amazing they are; they took me under their caring wing at a time when things weren't great in my life.YWSS have made me feel secure and confident in the care I recieve and I am now living life the way I want too, without restrictions....I am so thankful I found YWSS."
Heather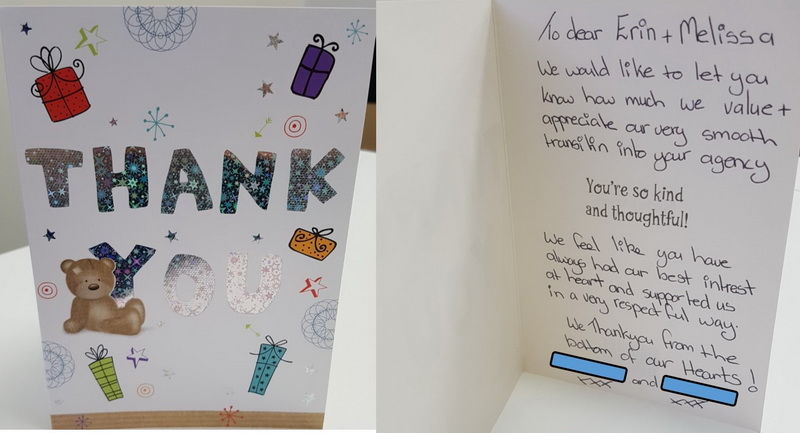 " I have known Erin for over 4 years and in that time I have found her to be honest, caring and           extremely helpful. I was drawn to Erin, Your Way and everything it stood for. Changing providers is the best decision I've made. When I transferred across, Erin made sure I felt secure and contented in my decision.  I can always count on Your Way and know they will be honest, direct and caring and will work diligently to provide the best outcomes for me. I could not ask for a better service provider or even a better service. Your Way is giving me my life back by allowing me to be able to do what I need to do to live my life as I choose.    If only there were more people like Erin this world would be a better place definitely for the disabled who are in need of people that don't judge and just simply want to make life a little easier in a difficult situation."
Tracey



---
"Your Way Support Services go the extra mile to ensure all Clients recieve the appropriate care that is tailored to their needs. Unlike other providers, Your Way Support Services helps clients to maintain as much independence as possible by giving them the choice as to how they would like their care orchestrated."
Cam
​
---
"Erin tries her very best to look after the support staff, as well as has the needs of the clients foremost in her sights.  I know she puts all her heart into going above and beyond all other support services and offers value for money which offers clients what they want - more support hours and a caring team that has their back."
Andrea


---
I'm a disability support worker for YWSS and I have never been happier. I feel so fortunate to be an employee as they are very friendly,  highly professional and forward thinkers who are supportive and generous with their time....what a great place to work lucky me !!!
Chez​


---
"It's not often you find a company that's approachable and 100% warm hearted! Very happy to be a employee of Your Way Support Services, I made a good choice in applying."
Fred